Judy Koutsky
March 24, 2020
The travel and hospitality sector has been especially hard-hit by the coronavirus. Many people wonder when—and if—it will rebound.  We talked to one industry insider who has been at the helm of travel and tourism for 30 years. Laura Davidson, president and owner of LDPR, explains why travel always comes back and why using a travel advisor isn't a bad idea.
---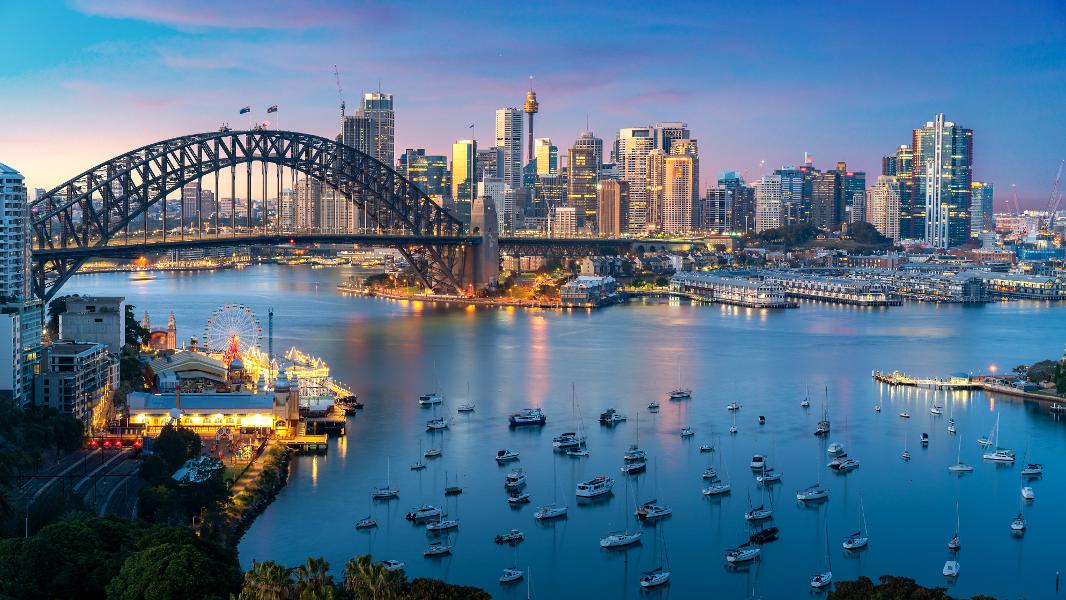 ---
When and why did you start your business?
I started LDPR in January 1991 when the agency I had been working for went out of business. I wasn't planning to start an agency but two of my clients (who were also friends) said they would pay me directly and I should just do PR for them. They were both in the Caribbean and it was January, so I hopped on a plane and said sure! And I never really had a formal business plan—I made a promise to myself then that I still keep now: I will only work with clients who respect and value our agency and our work, who are true collaborators, and that have products I believe in.
Talk about your clients and staff.
LDPR is headquartered in New York City with staff in Chicago, Los Angeles and San Francisco. We are large enough to offer full-service resources—24 staff including a social media team—but small enough to provide high-touch service to our clients.  We have 35 clients all over the US and the world. Top luxury brands like Aman resorts, Abercrombie & Kent, Paws Up in Montana, Tierra Hotels in Patagonia, Briggs & Riley travelware, and others. We work with incredible destinations like Sydney and New South Wales region of Australia; Scotland, the Azores and Tahiti Tourisme. And we have beachside gems like Chatham Bars Inn in Cape Cod, Bequia Beach Hotel, the Aruba Hilton, and the Ocean House in Watch Hill, Rhode Island.
Are you worried about the future of the travel/hospitality industry?
I am not worried about the future, I am worried about the next eight weeks. I see a light at the end of the tunnel, I just can't tell you how long that tunnel is! The travel industry is very resilient and it will bounce back. After people have been hunkered down for a few months there will be so much pent up demand to get back out there. Plus, think of all the airline credits that have to be used within the year. I think there will be consolidation in the airline industry and the hotel industry. Too many brands out there right now. I think travel will be "on sale" later this year to stimulate the market. Might even be some flash sales and travel auctions like we had after 2008.
If Qantas launches a fare sale, and the Aussie dollar is 40% lower, then it's a great time to go to Sydney! Never more affordable than now. Also, there were two big problems last year—over-tourism and damage from climate change. Look how that has shifted. I just read that the Canals of Venice are cleaner now and the dolphins have returned—the first time in 30 years! And they are saying with pollution levels down in China they can actually see blue sky. If we can only manage tourism better moving forward, we can save some of these "silver linings".
What can people do to help this industry?
Get out and travel again when it's safe to do so. It's the world's largest industry and we need to keep exploring other cultures, supporting our hotels and restaurants here in the U.S., and never lose our curiosity and desire to explore.
What are you telling your clients?
We are shifting messages, holding back as necessary, and then pushing forward to inspire people to travel when all this is done. Whether it's the beaches of Cape Cod or the Caribbean, people will need an escape. Be sensitive to the present situation, but let people cling to their wanderlust. We are all armchair travelers right now wishing we were someplace else.
What would you tell prospective travelers to do now?
Right now, it's wait and see. And contact a travel advisor—they have the best inside knowledge right now.
Why are future travel plans so important?
We all need something to look forward to! And travel can be as far away as Australia or as close as a Rhode Island beach.
How will your company change due to the coronavirus and the current situation?
We are tightening our belts like all other companies, and shifting our strategies for our clients. Working closely with the media on future stories, helping with digital content that is appropriate for right now. And we just keep planning for June/July/August when we come out of the bunkers and start planning travel again.
Will travel rebound?
I have been through 9/11, SARS, swine flu, 2008 crash…this feels a lot worse but travel always comes back. It's our right to roam. I can only now understand what my Caribbean clients go through during and after a hurricane. The storm damage is brutal, the rebuilding takes longer than you think, but you get there and often end up stronger than before. That's my goal for LDPR and all my clients.
This article was written by Judy Koutsky from Forbes and was legally licensed by AdvisorStream through the NewsCred publisher network.