Steve Vernon
March 24, 2020
Not only are seniors and retirees' physical health particularly vulnerable to COVID-19, they face another threat that's been lurking all this time: Their financial health is more vulnerable to losses caused by fraud, unethical relatives, or simply making mistakes, often due to cognitive decline and increasing frailty.
In our current COVID-19 environment, many seniors are more socially isolated and fearful than ever. That's why it's a critical time for retirees to take steps to protect themselves, since research demonstrates that when seniors are emotionally aroused, either by fear or greed, they're more likely to make poor financial decisions. And fraudsters are gearing up as if the current situation is a once-in-a-lifetime opportunity.
---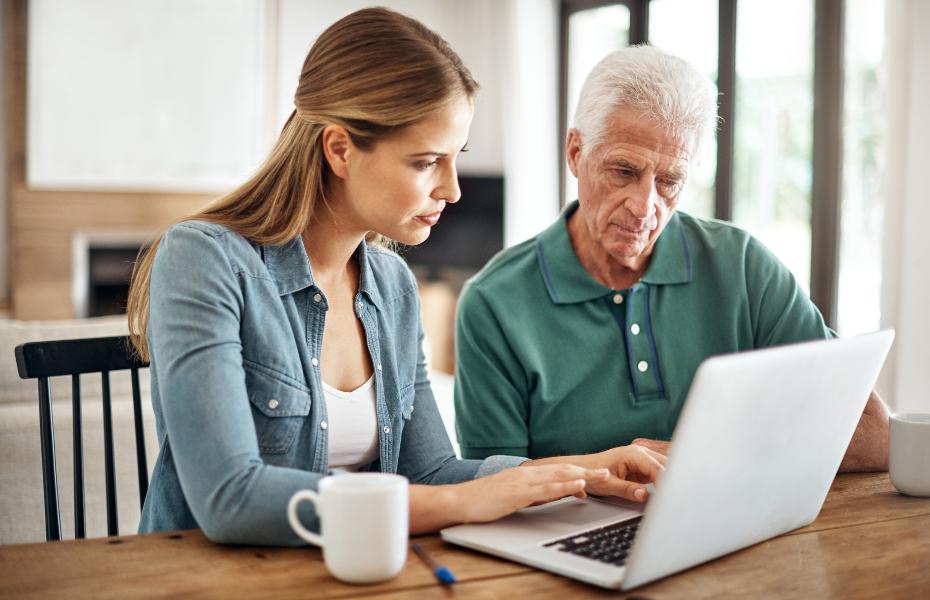 ---
"Right now, many older adults aren't getting their usual visits from relatives and friends. So, they're lacking those extra eyes and ears that help keep them safe from predators," warns Naomi Karp, research scholar at the Stanford Center on Longevity and a former senior policy analyst with the Consumer Financial Protection Bureau (CFPB).
If you're in your 70s or older, it's an opportune time to create a plan that will help protect your financial resources for the time in your life when you're less able to manage your own finances. And if you've already started to make a few minor financial mistakes or experience other warning signs about your frailty, put this task at the top of your to-do list.
On the other hand, if you're an adult child or relative who's been checking up lately on older parents, relatives, or friends, after you inquire about their health and well-being, take the opportunity to start the conversation about protecting their finances.
Where do you start?
Begin by building a convoy of support of trusted family or close friends—it's the best defense. " Trustworthiness and integrity are the most important qualities to have when it comes to helping someone manage their money," advises Marti DeLiema, an assistant professor at the University of Minnesota, School of Social Work.
Karp adds, "Your oldest adult child or the relative who lives nearby may not be the best choice. Think about the person who does the best job managing their own money or who understands what's most important to you." That's the type of person you should rely on for help.
The next step should be making a roadmap of your finances, so that your trusted relative or friend knows about your financial resources in the event that they need to step in. The roadmap would include an inventory of your investment and bank accounts, sources of regular income, monthly living expenses, critical periodic bills such as home insurance premiums and property taxes, and important medical insurance policies.
DeLiema offers this guidance: "Imagine your trusted adult child or friend had to take over for you tomorrow. What would you want them to know?"
Taking these steps now can put you in a good position to transfer management of your financial affairs when it becomes necessary. DeLiema and Karp both suggest a phased transition of financial responsibilities, if possible. This can be a win-win approach that helps seniors maintain a sense of independence as long as possible and allows the trusted relative or friend to phase in the workload.
There can be many challenges to starting these conversations. Some seniors are shy about sharing information about their finances with their children or other friends and relatives, or they're afraid of giving up their independence. Many adult children are themselves distracted with jobs and families, or they don't want to impose on their parents.
Nevertheless, the current COVID-19 crisis is rapidly breaking down barriers and forcing us all to be aware of making more conscious and healthy choices. And we're realizing nowadays that support from family and close friends is critical to our health and safety.
Many seniors who might have been previously reluctant to ask for help may now be more aware of their vulnerability and be open to discussing their concerns. Similarly, some adult children who didn't want to offend their parents might now be more inclined to overcome their reluctance, realizing what's at stake.
In addition, many people who are sheltering in place suddenly have a lot of time on their hands. If that describes you, then there's no time like the present to take on this project, which is sure to pay dividends for years to come. It will help give you and your family peace of mind.
To help you get started, take the time to learn more about these issues and threats from trusted sources. Check out these three helpful links from the Consumer Financial Protection Bureau (CFBP), Federal Trade Commission (FTC) and AARP.
We're all in this together!
---
Marti Deliema, Naomi Karp, and I are leading a research team at the University of Minnesota and the Stanford Center on Longevity to address the issues discussed here. We're developing a robust "Conversation Guide" that gives seniors strategies and tools that will help them remain in charge of protecting their finances in their later years. Stay tuned for more information throughout this year and 2021 as we complete this project.
---
This article was written by Steve Vernon from Forbes and was legally licensed by AdvisorStream through the NewsCred publisher network.